Fringe News
2016-12-02 02:06 PM
2016-11-29 06:23 PM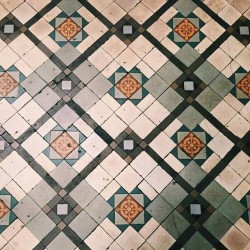 2016-11-25 12:33 PM
Visit
Korean a day
Exhibition
Permanent Exhibition

Fringe Club
Fri 14-10-2016 to Mon 13-03-2017
From now on, The Fringe Club is delighted to present you a joint exhibition of Christopher Doyle, John Choy, Raymond Pang and Bobby Liu in Colette's Bar & Fringe Vault.
LiveMusic
Il Coro Sings Christmas
Contemporary Christmas Music
Il Coro
Mon 05-12-2016 8:00 PM - 1 h
A heart-warming and uplifting medley of traditional, jazz and contemporary Christmas music to ease you into the holiday season.
Event
Open Mic @ Poetry OutLoud HK

Poetry OutLoud HK
Wed 07-12-2016 7:45 PM - 2 h
On the first Wednesday of every month, OutLoud presents a mixed bag of original poetry, classics, lesser-known works and music.
Show
Body Code - Postcolonial Blue Birds: Contemporary Dance Solos
Dance
Kenny Leung
Thu 15-12-2016 7:45 PM - 1 h 30 m
Fri 16-12-2016 7:45 PM - 1 h 30 m
Sat 17-12-2016 3:00 PM - 1 h 30 m
Sat 17-12-2016 7:45 PM - 1 h 30 m
8 emerging dance artists from Hong Kong, Taipei and Macau show their talents and deliver a fabulous solo dance showcase! Through questioning the colonial history of the three cities, the artists explore their own bodies to response to the moments of the post-colonial and dance for RIGHT HERE, RIGHT NOW.