喜剧
Melbourne International Comedy Festival Roadshow
演出 - 喜剧
Melbourne International Comedy Festival

(一) 22-07-2013 7:30 PM - 2 小时
(二) 23-07-2013 7:30 PM - 2 小时
(三) 24-07-2013 7:30 PM - 2 小时
(四) 25-07-2013 7:30 PM - 2 小时
(五) 26-07-2013 7:30 PM - 2 小时
(六) 27-07-2013 7:30 PM - 2 小时
(日) 28-07-2013 5:30 PM - 2 小时
(三) 24-07-2013 8:00 PM - 2 小时
(四) 25-07-2013 8:00 PM - 2 小时
(五) 26-07-2013 8:00 PM - 2 小时
(六) 27-07-2013 8:00 PM - 2 小时
(日) 28-07-2013 6:00 PM - 2 小时

地下剧场

7月22-23日: $250
7月24-25及28日: $300; $250 (M,S,SC,D)
7月26-27日: $350; $300 (M,S,SC,D)

英语
Tickets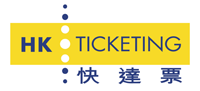 简介
MELBOURNE INTERNATIONAL COMEDY FESTIVAL ROADSHOW
A stellar line-up of the hottest stars from the 2013 Festival in one huge show!
Hong Kong's biggest night of laughs returns, with a cast of comedy superstars hot from the biggest comedy festival south of the equator!
FRANK WOODLEY
Australian comedy legend! One half of the acclaimed comedy duo Lano & Woodley, comedian, clown, actor and acrobat, Frank engages audiences of all ages. One of the world's most visually compelling physical comedians and star of his own ABC hit series Woodley, and known for appearances on Good News Week and Spicks and Specks.
"Comedy doesn't come much better than this. Seriously." HERALD SUN
NAZEEM HUSSAIN
Winner – Best Newcomer 2008 Melbourne International Comedy Festival
From the award-winning comedy duo Fear of a Brown Planet, Nazeem has performed to sell-out crowds in Edinburgh, London and across Australia. Nazeem is currently filming his own TV series for SBS that will air later this year.
"Hussain's cheerful manner belies the acuity of his observation." THE GUARDIAN (UK)
TOMMY DEAN
Arizona-raised, now Sydney-resident, American stand-up star Tommy Dean has an astute, clean, observational comedic style that makes him one of Australia's headline comedians. With pin-sharp banter and hilarious routines highlighting the foibles of his adopted home country, Tommy never fails to connect with and impress any audience.
"Dean is the consummate master of timing." AUSTRALIAN STAGE
KATE MCLENNAN
Barry Award Nominee for Best Show at the 2007 Melbourne International Comedy Festival
Award-winning character comedian and named by The Age as a "Comedy Star on the Rise", Kate is one of Australia's funniest ladies. She has performed at festivals across Australia, and took her critically acclaimed one-woman show The Debutante Diaries to the Edinburgh Fringe Festival in 2007.
"Really hysterical… I'm still laughing!" BEAT MAGAZINE
DANIEL TOWNES
Nominee for Sydney's Best Comedian in 2011
Since emerging on the scene almost a decade ago as one of Australia's hottest comedy prospects, Daniel Townes has rapidly made his name as one of the country's best live comedians. With his laidback style of stand-up, Townes has won over audiences worldwide, having performed in Singapore, Germany, Spain, Ireland, South Africa, Canada, Holland and all over the UK. In Australia, he's worked everywhere from Mildura to Broken Hill and from Griffith to Wodonga.
"More gags per minute than any other comedian at the Fringe." RIP IT UP
Warning: Performances may contain coarse language, sexual references and material that can offend. This show is recommended for people aged 16 years or older.