卡巴莱骚
Capsis and His Women (Paul Capsis)
演出 - 卡巴莱骚
Adelaide Festival Centre

(四) 17-10-2013 10:30 PM - 1 小时
(五) 18-10-2013 9:30 PM - 1 小时
(六) 19-10-2013 10:45 PM - 1 小时
(日) 20-10-2013 8:15 PM - 1 小时

奶库

$320; $280 (M)
Early-bird before 23 Sept 2013: $256
10% off for each purchase of 4 or more standard tickets
( Patrons can enjoy only one of the above discount schemes for each ticket )

英语
Tickets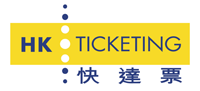 简介
Welcome to Capsis and His Women

Paul Capsis is multi award winning Australian performer: a singer,actor and writer. This very special show that he brings to Hong Kong, is about his connection to the great women performers who have greatly influenced his unique art and style.

Capsis sings and makes his own, the songs of Nina Simone, Lotte Lenya, Judy Garland, Marlene Dietrich, Janis Joplin, Patti Smith, Amy Winehouse, Billie Holiday, Tina Turner, Aretha Franklin to name a few, with a dash and sprinkle Of Lou Reed, The Doors and The Eurythmics.....
Decked out in his lucky gold Sir Tom Barker suit and accompanied by the uber talented Matthew Carey on piano, Capsis makes a well overdue return to his beloved Hong Kong fringe.