卡巴莱骚
La Musique (Emma and Thomas Hamilton)
演出 - 卡巴莱骚
Adelaide Festival Centre

(六) 19-10-2013 2:00 PM - 1 小时
(日) 20-10-2013 5:00 PM - 1 小时

奶库

$320; $280 (M)
Early-bird before 23 Sept 2013: $256
10% off for each purchase of 4 or more standard tickets
( Patrons can enjoy only one of the above discount schemes for each ticket )

英语
Tickets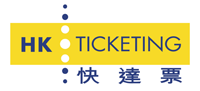 简介
LA MUSIQUE
BURSTING WITH ORIGINALITY AND DESIRE
With a recently released recording of La Musique and a tour across Europe under her belt, Emma Hamilton's quirky jazz inspired sound is seducing a legion of fans around the world.
Accompanied by her brother Thomas, Emma sings in both English and French offering an intoxicating blend of jazz-pop standards and hook-laden originals. La Musique is an exploration into the joy, the passion, the regret and sadness of love and life itself.
The French-Australian duo conjure up a Paris of another era discovered through a fresh, new, sound world.
"I have had the pleasure of working with Emma, she is a great talent that needs to be heard!"
Tommy Emmanuel