Jazz-Go-Central, Jazz-Go-Fringe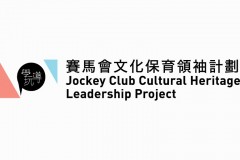 LPL
Arts Venue Subsidy Scheme 2015-16
2015 Spotlight Hong Kong in Singapore
2015 Spotlight Hong Kong in Singapore
"(Spotlight Hong Kong)... more than just a showcase...of arts, they also serve as an opportunity for cultural exchange for both sides' cultural communities" South China Morning Post
Between two of Asia's most highly competitive cities, Hong Kong and Singapore, there has long been sibling rivalry as well as mutual admiration. We have so much in common: the formidable work ethos, the mindset of "no sacrifice is too big for the good of our next generations", a passion for food and a predilection for casual dining. What better proof of our mutual regard than our readiness to endorse each other's latest fads? Haven't you tried the Hong Kong-style Milk Tea (kong sik naa cha) yet?
Spotlight Hong Kong (SpHK) is the Fringe Club's signature programme - apart from putting our creative talents in the limelight internationally, it also provides a platform for them to share experiences and build sustainable relationships with those from the host city. It has, on past occasions, helped with the enactment of MoUs on Cultural Cooperation, such as those between Seoul, Ho Chi Minh City and Hong Kong.
Media Enquiries
Hong Kong: Ms Christy Chow | D: +852 2521 9126 | christy@hkfringeclub.com
Singapore: Ms Yasminbee Ebbysheikh | D: +65 6835 8174 | yasminbee@therice.sg
General Enquiries: spotlighthksin@gmail.com
Fri 24 July 10AM 10 Square @ Orchard Central
Symposium – Creative Cities, Creative Minds

Register Here
Hong Kong has created an ecosystem for young people and the community at large to pursue their creative ideas and realise their dreams. It has the result to show by producing a crop of Asia's most successful entrepreneurs. Working in different fields, many of them have overcome social, cultural and economic restrictions to reach their goals. How have they managed to do so?

In this symposium, Hong Kong Fringe Club and Global Cultural Alliance of Singapore are starting a series of dialogues with young entrepreneurs from different fields - jewelry design, fine dining, classical music making, and dance - to understand why they do what they do, what motivates and drives them. They will tell their stories and share their ideas in the TED Talk format, with their Singaporean respondents from similar fields.
Fri 24 July 9:30PM Barber Shop by Timbre
Jazz Legends Live
Free admission; with a drink minimum
Eugene PAO, Hong Kong's own guitar hero. Jeremy MONTEIRO, Singapore's King of Swing. Hong TECHATANA-NAN, Thailand's rising-star jazz drummer. A trio for a once-in-a-night-time jazz experience. "Barber Shop Quartet" led by Rick SMITH will continue playing from 10.30pm till late.
http://eugenepao.com
http://www.jeremymonteiro.com
Sat 25 July Orchard Central
Hand-in-Hand Flash Mob Dance
Free admission

Andy WONG and his DancingAngels
With dancers from The Little Arts Academy & Audience Participation
When strangers refuse to make eye contact, put your hands out and lead them to a dance. When your loved ones look worried and sad, put your hands out and lead them to a dance. When your world is falling into pieces, put your hands out and dance away the blues.
Sat 25 July 10 Square @ Orchard Central

Register Here
Part 1 - KJ: Music & Life Screening 11AM
2009 | 90 mins | Cantonese | Traditional Chi & English Subtitles
The 46th Taipei Golden Horse Film Festival Award Best Documentary, Best Editor, Best Music
The film director CHEUNG King-wai's 6-year long cinematic dialogue with WONG KaJeng (KJ), a musical prodigy from aged 9 to 14, reveals his growing pains, search for meaning of life, God and the artistic process, conflicts with his peers and parents, his rite of passage and redemption. KJ is not about the triumph of a musical prodigy, but how he learns to be a human being.

KJ: Music & Life Official Website: http://kj.cnex.org.cn/index.htm

Part 2 - After-screening Sharing 12:30PM
It has been more than five years since the release of the documentary. Join the after-screening sharing by KJ in real person.

Part 3 - Piano Tutorial 2:30PM
KJ was active in musical activities and has won nearly every category at music contests with string quartets, solos, duos, orchestras and choirs in Hong Kong. Soon, he was brought to international stages. At the present, he teaches privately, prepares for competitions and recitals, and serves as the Artistic Director of Music Lab, where he strives to influence the local Classical music culture. Observers welcome.
Sat 25 July 7:15PM Esplanade Outdoor Theatre
Swing It By The Bay
Free admission

"...captivated by [Elaine] LIU's smoky voice…" The Star, Malaysia

"[Elaine LIU is] poised delicately between the bitter-sweet melancholy of Billie Holiday and the subtle sexiness of Eartha Kitt." South China Morning Post, Hong Kong
Elaine LIU & Starlight Élan Orchestra
A full 17-piece Big Band, fronted by the sultry Elaine LIU (vocals and double bass) and featuring some of the coolest jazz instrumentalists in Hong Kong.
Sinclair ANG & the JAZZ INC Swing Dancers
A collective of champion Swing dancers headed by Sinclair ANG, a charismatic leader and performer in the red-hot Asian Lindy Hop scenes.

Special Appearance
Eugene PAO + Jeremy MONTEIRO + Hong TECHATANA-NAN Jazz Trio
Sat 25 July 9:30PM Barber Shop by Timbre
Sun 26 July 8:15PM Timbre @ The Substation
"Rock the Night" Shows
Free admission; with a drink minimum

Bamboo Star
With its powerful, high-pitched and layered vocal harmonies with blistering blues-driven guitar solos, the music of Bamboo Star is reminiscent of the classic-rock style we know and love.

Wolf Red (vocals), Terrish (guitar), Nam (bass guitar), Nate (drums)

http://www.bamboostarhk.com
Sun 26 July 2PM 10 Square @ Orchard Central
Selected Short Films of Fresh Wave & IFVA Screenings + Talk

Register Here
This three-and-a-half-hour marathon screening features some outstanding short films from Hong Kong Fresh Wave and the ifva Festival, with special feature, selected short films by Adam WONG. After screening, director(s) of each film will share with audience the behind-the-scene stories and the journey of pursuing their dreams. Catch the rising stars of Hong Kong cinema, and experience young life once again.

http://www.ifva.com
http://www.freshwave.hk
About Hong Kong Fringe Club
The Hong Kong Fringe Club is housed in an 1890s colonial building in the heart of Hong Kong's Central district. In the 31 years since it was founded in 1984, the Fringe Club has become renowned as a vibrant contemporary arts space for innovation, experimentation, cultural exchange andnetworking, not only within but also outside of Hong Kong. In 2001, the Fringe Club won the HKSAR Government's first-ever Hong Kong Heritage Award, and the Fringe Club building was declared a Grade-1 heritage building in 2009. Facilities for exhibitions and performances are available to both emergent and professional artists in Hong Kong and from overseas.
launched 3 award-winning arts festivals: the Hong Kong Fringe Festival (1983-1998), the City Festival (1999-2010) and the Festival Without Walls (2011-present),
produced 24 original theatre, dance and site-specific pieces,
hosted 90 international residencies from China, Taiwan, South Korea, Singapore, Australia, the UK, the USA…,
presented over 1,480 exhibitions, 8,300 performances, 2,500 live music shows and 3,300




community outreach events, and
organised 66 overseas tours, most recently to the Shanghai World Expo 2010, Venice Biennale 2011, Taipei Hong Kong Week 2012 and 2014, 2014 Spotlight Hong Kong in Penang and Spotlight Hong Kong in Singapore 2015.
About Global Cultural Alliance

The Global Cultural Alliance (GCA) is a non-profit organization set up by The RICE Company Limited to promote cultural diplomacy for the benefit of creating understanding and appreciation for the vibrant diversity and rich artistic expressions that each country and city bring to our global community.
GCA organises two signature global programmes and manages an arts fund – Spotlight Singapore promotes cultural diplomacy while Asia On The Edge inspire cross border creative exchanges, and the International Young Artists Exchange Fund supports deserving young talents from disadvantaged families to give them an opportunity to perform and received training outside of their home country.
Project Team:
Hong Kong Fringe Club
Founder & Director: Benny CHIA
Administrator: Catherine LAU
Project Manager: Christy CHOW
Account Manager: Yvonne TSANG
Technical Manager: Bay FONG
Project Co-ordinators: Connie YEUNG, Ice CHEN, Sherraine CHIU,
Gloria FURNESS
Technician: Johnny CHOI
​Designer: Lucia HO
English Copy Editor: Kay ROSS
Global Cultural Alliance
Chief Executive Officer Designate: PHAN Ming Yen
Project Executive: SEAH Jo Lyn
The Rice Company Limited
Director: Centre Management: Lynne KOK
Manager: Centre Management: Angeline GO
Assistant Manager, Integrated Communications: Yasminbee SHEIKH
x10 Productions
Producer: Shaun NG
Assistant Producer: AQRAM Mydin