Drama
Duetto: The Maid Made Mistress and Johnny Xi
Exhibition - Drama
Aurora Theatre

Wed 26-06-2013 7:30 PM - 1 h 45 m
Thu 27-06-2013 7:30 PM - 1 h 45 m
Fri 28-06-2013 7:30 PM - 1 h 45 m
Sat 29-06-2013 2:00 PM - 1 h 45 m
Sat 29-06-2013 7:30 PM - 1 h 45 m

Fringe Underground

$200; $160(M); $180(SC,S,D)

In English
Tickets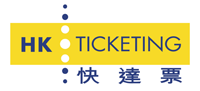 Synopsis
Duetto: The Maid Made Mistress and Johnny Xi
These two one-act plays, taken from two Italian operas (Pergolesi's La Serva Padrona and Puccini's Gianni Schicchi), have been translated into comedies for the stage and re-set in Hong Kong.
You don't need to know anything about opera, or even like it, to enjoy the stories that the operas are based on, because the two classic tales are as funny and relevant as ever. These delightful one-act plays work well in their own right, and as English-language introductions to and explorations of the original Italian comic masterpieces.
In The Maid Made Mistress — a farce as piquant today as when it was first performed as an opera in 1733 — Serpina wants to raise her status in Hubert's household.
Johnny Xi is the rollicking story of a doctored will and a con man who takes advantage of greedy relatives on the one hand and young (if somewhat clueless) love on the other.