Concert
Tour of Dreams
Show - Concert
Mr. Tree

Thu 05-09-2013 7:30 PM - 1 h 30 m
Fri 06-09-2013 7:30 PM - 1 h 30 m
Sat 07-09-2013 2:00 PM - 1 h 30 m
Sat 07-09-2013 7:30 PM - 1 h 30 m

Fringe Underground

$120;$96(M);10% off for each purchase of 10 or more standard tickets

In Cantonese
Tickets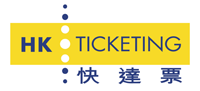 Synopsis
These days, a dream can be a joke. Young people who are afraid that others will make fun of them often have a dream, and some of them even work hard to realize their dreams, but in the end things don't turn out the way they'd hoped, or they give up for various reasons. A dream is like an adventure: you don't know the destination, what direction you should go in, or what will happen, but you still persist.
Cancelation Arrangement:
Due to unexpected problem on production and promotion, the presenter Mr. Tree has decided to cancel the 4 <<Tour of Dreams >> concerts scheduled on 5 -7 September 2013. Ticket holders may provide the original tickets intact to the Fringe Club Box Office during office hours before 31 December 2013 for refund. For enquiries, please contact Fringe Club Box Office at 2521 7251.
Address of Fringe Club Box Office: 2 Lower Albert Road, Central, Hong Kong, Anita Chan-Lai ling Gallery
Office Hours : 12nn - 10pm (Monday – Saturday, Except Public Holidays)