Drama
The Trap
Exhibition - Drama
The Essence Theatre

Thu 16-01-2014 8:00 PM - 1 h 30 m
Fri 17-01-2014 8:00 PM - 1 h 30 m
Sat 18-01-2014 8:00 PM - 1 h 30 m

The Jockey Club Studio Theatre

$120; $96 (M) $90 (S,SC)

In Cantonese
Tickets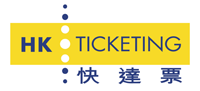 Synopsis
She is no ordinary girl.
Everything in her day is extremely routine by nature; she's most happy when she's alone and in silence, and that silence enables her to translate her deep thoughts into what she loves most, which is her writing. She is very observant of those around her, and is considered mute. The world does not show any signs of welcome to this overly sensitive girl, no matter how hard she tries to conform to their "standards". So she refuses to go against her personality to accommodate what the rest of the world believes is "normal", in a way she finds unbearable. Instead, she chooses a world of solitude - in the most destructive way possible.
Are we the ones who cannot accept her, or is it she who cannot accept us?
Not suitable for people under 6 years of age