Drama
Constance – The Wife of Oscar Wilde
Exhibition - Drama
Perilous Mouths

Wed 12-02-2014 7:30 PM - 1 h 10 m
Thu 13-02-2014 7:30 PM - 1 h 10 m
Fri 14-02-2014 7:30 PM - 1 h 10 m
Sat 15-02-2014 7:30 PM - 1 h 10 m

Fringe Underground

$280; $200 (M,SC,D) $150 (S)

In English
Tickets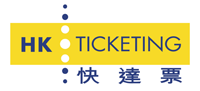 Synopsis
Perilous Mouths Theatre's latest production sees the Hong Kong première of a new play, Constance, about the long-suffering wife of famed author, poet and playwright Oscar Wilde.
Created by Clare Stearns, who also directs, the play begins as the marriage breaks down and Constance slowly comes to terms with the true nature of her husband's sexuality. Motivated by her sincere love for and devotion to Oscar and her genuine belief in the sanctity of marriage, Constance, against the advice of her friends, stands by her man.
The narrative moves backwards and forwards in time as we explore the true nature of this remarkable woman. We glimpse her complex personality, her traumatic childhood and her personal celebrity amongst London society of the 1890's.
Punctuated by moving, funny songs from Gilbert & Sullivan's comic opera Patience and littered with witty remarks from the works of Oscar Wilde, Constance rewrites history from the female point of view.
Cancelation Arrangement:
Unfortunately, the Perilous Mouths production <<Constance – The Wife of Oscar Wilde >> drama scheduled on 12 -15 February 2014 has had to be postponed. We apologise greatly for any inconvenience this may cause you. The show will hopefully be rescheduled to a later date this year. Ticket holders may provide the original tickets intact to the Fringe Club Box Office during office hours before 31 May 2014 for refund. For enquiries, please contact Fringe Club Box Office at 2521 7251.
Address of Fringe Club Box Office: 2 Lower Albert Road, Central, Hong Kong, Anita Chan-Lai ling Gallery
Office Hours : 12nn - 10pm (Monday – Saturday, Except Public Holidays)