Cabaret
You By My Side
Exhibition - Cabaret
Sharmon Productions Limited

Fri 21-03-2014 10:00 PM - 1 h
Sat 22-03-2014 10:00 PM - 1 h

Fringe Dairy

$250; $200(M,S,SC,D)

In English
Tickets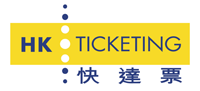 Synopsis
Sandra Leung Waters and Michael Sharmon bring their successful Australian show "You By My Side" back to Hong Kong for two special nights at the Hong Kong Fringe Club.

What happens when two artists almost miss their plane, must rehearse with their pianist via Skype, and have to share their dressing room with a burlesque troupe?

"You By My Side" takes you on a one-hour journey of great music, witty banter, amusing anecdotes and golden vocals.
Not suitable for people under 6 years of age
Tickets available @ www.hkticketing.com Tel: 31 288 288