Drama
The Colorado Catechism
Exhibition - Drama
TSR Productions

Wed 09-04-2014 7:30 PM - 1 h 40 m
Thu 10-04-2014 7:30 PM - 1 h 40 m
Fri 11-04-2014 7:30 PM - 1 h 40 m
Sat 12-04-2014 2:00 PM - 1 h 40 m
Sat 12-04-2014 7:30 PM - 1 h 40 m

Fringe Underground

$220; $176(M,S,SC,D)

In English
Tickets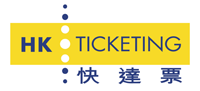 Synopsis
Can love and addiction ever co-exist? This play by Vincent J. Cardinal uses both drama and humour to explore these issues.
Ty, an artist, is desperate to paint again, but the memory of Donna still haunts him three years after their last meeting. Looking for a life preserver, Ty rehashes their brief relationship, searching for something, anything, that will release him and let him create anew.
The play takes us to an alcohol rehabilitation centre in the Rocky Mountains of Colorado, where Ty, a successful portrait painter, meets Donna, a high-school Home Economics teacher. Together, they wittily confront their demons and learn to trust again. But will this be enough to save them?
Not suitable for people under 6 years of age