Dance
"Moving Sounds; Leisure Motions" Arts Festival - Get On Your Feet: A Cultural Journey of Dance Fusion
Exhibition - Dance
MA in Cultural Management Programme, CUHK

Fri 18-04-2014 8:00 PM - 1 h 15 m

Fringe Underground

$120; $96(M,S,SC,D)

In English
Tickets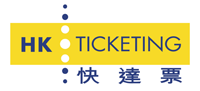 Synopsis
Prepare to Get On Your Feet and learn how to move like dancers! This highly entertaining and interactive performance combines dance with video art and drama. Join our cultural journey from East to West, and feast your eyes on a variety of dance forms: Indian dance, Hawaiian dance, Bellydance, Latin dance and Hip Hop dance. After all, dance is for everyone!
Art direction and choreography by Dr Rochelle Yang
Video art by Max Willis and Stefanie Zhou.
https://www.facebook.com/pages/Moving-Sounds-Leisure-Motions/409497762529996