Dance
White
Exhibition - Dance
Dance Kho

Thu 19-06-2014 8:00 PM - 1 h
Fri 20-06-2014 8:00 PM - 1 h
Sat 21-06-2014 2:00 PM - 1 h
Sat 21-06-2014 8:00 PM - 1 h

Fringe Underground

$150; $120(M,S,SC,D)

In English
Tickets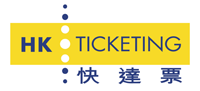 Synopsis
White can never be made manifest in the real world. We may feel that we have come into contact with white, but that is just an illusion. In the real world, white is always contaminated and impure. It is no more than a vestige, a sign pointing towards its origins. White is delicate and fragile.
Kenya Hara
DANCE Kho is known for its innovative dance style that melds movement and form with media, language and music.
White is an imaginative, beautiful dance production that explores the simplicity and fragility of the colour white and the fragility that exists in all of us. Cultures collide as Hong Kong choreographer Kirsten Ho works with Mexican guest artist Stephanie Janaina*, resulting in a powerful and exciting collaboration between two very contrasting worlds.
*Beneficiary of the Mexican CONACULTA / FONCA resident artist award.
A post-show talk suitable for young people aged 6 to 18 will take place after the matinee performance on Saturday 21 June. Admission with show ticket; no registration required.
Unique to Hong Kong, DANCE Kho brings a fresh approach to contemporary dance, presenting high-energy works inspired by Hong Kong's social and cultural values. Education is also at the heart of DANCE Kho — this year, the company has worked with over 2,000 young people to promote modern and contemporary dance as a source of physical expression and creative thinking.
The company was established by Kirsten Ho, a Eurasian woman born in Scotland and raised in Hong Kong. Kirsten trained at London Studio Centre and New York's The Ailey School, and has worked with numerous choreographers and companies, including Move The House (New York), Nutkhut's Bollywood Steps (UK National Tour), Muna Tseng Dance Projects (Jacob's Pillow) and HT Chen and Dancers (Joyce Theatre). She has also taught at many schools, including the Hong Kong Academy for Performing Arts. Her choreography has been performed in Hong Kong (Paper Tales, HKYAF – Artistree; End Stop Line, the Fringe Club; Perspective, E-Side Dance) and New York (Fertile Ground, Green Space; The Avant-Garde Festival, Judson Church; Traditions in Transition, LABA Theatre).