Musical
Tales of Invisible Silk
Exhibition - Musical
Chinese International School

Thu 12-06-2014 7:00 PM - 1 h 30 m
Fri 13-06-2014 7:00 PM - 1 h 30 m
Sat 14-06-2014 3:00 PM - 1 h 30 m

Fringe Underground

$120; $96(M); $100(S,SC,D)

In English
Tickets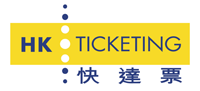 Synopsis
Bonsai Cacti, the experimental youth theatre group from Chinese International School, presents two original plays based on an imagined history of the Silk Road: The Golden Peaches of Samarkand and The Reliable Adventures of Marco and Polo.
Written by Brian Mulcahy, with music by Graham Topp.
Directed and produced by Xander Manshel and Cathy Haines.
Suitable for all ages.