Comedy
Melbourne International Comedy Festival Roadshow (Underground)
Exhibition - Comedy
Melbourne International Comedy Festival

Mon 14-07-2014 8:00 PM - 2 h
Tue 15-07-2014 8:00 PM - 2 h
Wed 16-07-2014 8:00 PM - 2 h
Thu 17-07-2014 8:00 PM - 2 h
Fri 18-07-2014 8:00 PM - 2 h
Sat 19-07-2014 8:00 PM - 2 h
Sun 20-07-2014 5:00 PM - 2 h

Fringe Underground

14-15 Jul: $250
16-17, 20 Jul: $300; $250 (M,S,SC,D)
18-19 Jul: $350;$300 (M,S,SC,D)

In English
Tickets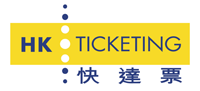 Synopsis
The ultimate comedy roadtrip returns!
We've let the superstars of Australia's biggest comedy festival off the leash and on to the road. From Hobart to Hong Kong and back, the Melbourne International Comedy Festival Roadshow is a comedy odyssey, bringing a raft of the world's best comedy to one big show for a raucous night out.
Warning: Performances may contain coarse language, sexual references and material that can offend. This show is recommended for people aged 16 years or older.
Anne Edmonds
Anne Edmonds is one of Australia's most exciting new stand up, character and banjo playing comedians. She burst on to the comedy scene in 2010 as a national finalist in Raw Comedy (Australia's Premier comedy Talent quest) and went on to be nominated for 'Best Emerging Comedy Talent' at the Adelaide Fringe Festival. Anne has since performed at the Edinburgh Fringe Festival and Melbourne International Comedy Festival to sell out audiences and critical acclaim.
2013 was a huge year for Anne. She made her television debut as a regular cast member on the Australian Broadcasting Network's sketch comedy show, Wednesday Night Fever, and in the narrative comedy series It's a Date. She was also took on America, invited to perform in the 34th Seattle International Comedy Competition and the New York Comedy Festival.
Harley Breen
Harley Breen has blown away audiences from the Melbourne to the sweaty stages of the Edinburgh Fringe. Regularly headlining around Australia, Harley has won over a legion of fans with his accessible and relatable comedy.
Consistently unpredictable, Breen's sets seamlessly move from side--‐splitting material about the foibles of being a new--‐age dad to dodgy tales of his beloved old Kingswood; all without missing a beat. A true professional, Breen always leaves the crowd wanting more.
Harley performed his seventh solo show "Some Kind of Something" at the Melbourne International Comedy Festival this year to sell out crowds and many would say that the festival just wouldn't be the same without him. This includes his peers, who awarded him the Comic's Choice Award in 2011. Harley is also one of a select handful of comics chosen to tour around Australia as part of the Melbourne Comedy Festival Roadshow. This year Harley toured throughout Victoria Tasmania and the Northern Territory, before embarking on his first national solo tour with his award winning show i Heart Bunnings. Last year Breen was subsequently chosen to represent Australia as a part of the first Melbourne International comedy festival Roadshow in INDIA.
Joel Creasey
Creasey is one of the brightest stars in the Australian comedy firmament. After having burst onto the scene at the tender age of 19 he is now one of the best known and sought after comedians in the country, and he's still only 23 years old! Creating controversy and gathering legions of new fans wherever he goes, Joel recounts mesmerizing stories of his run--‐ins with celebrities, politicians, football teams, regional towns and of course his parents.
Lovingly referred to as 'The Acid Tongue Prince', in only a short time Joel has built a cult following that is rapidly spreading into the wider Australian community. People everywhere are falling in love with his intelligent observations, acerbic style and pop--‐culture savvy.
Appearing out of nowhere at the Melbourne International Comedy Festival in 2010, Joel quickly became the talk of the town with his debuts how 'Slumber Party' – ultimately earning him a nomination for the prestigious Best Newcomer Award. He is still on the record books as one of the youngest ever nominees.
Most recently Joel's show 'The Drama Captain' sold out seasons all over the country including 24 consecutive sold out shows at the Melbourne Comedy Festival 2013. It was nominated for Best Show at both Sydney and Perth Comedy Festivals, grabbing gushing 5 star reviews.
Luke McGregor
Luke McGregor started his stand up comedy career in Tasmania in 2007 when he entered the RAW Comedy competition after one of the contestants didn't show up. In 2008 he was selected as a Raw Comedy national finalist.
Luke was a regular performer and writer for three seasons on Channel 31's Studio A. He has appeared on Nova's Summer Lovin' podcast with Ed Kavalee and Tony Martin, the Little Dum Dum Club with Tommy Dassalo and Karl Chandler, and Steele Saunders' I Love Green Guide Letters.
Luke is co--‐starring in the upcoming feature film 'Border Protection Squad', with Peter Helliar, Ryan Shelton, Dave Hughes and Lachy Hulme. On television he has appeared in Josh Thomas' Please Like Me (ABC), Time of Our Lives (ABC), and the Telemovie Scumbus.
Ronny Chieng
A regular on the lists of rising comedians and faces to watch, Chieng won the Best Newcomer award at the 2012 Melbourne International Comedy Festivals (MICF) for his debut stand up show, The Ron Way. The critically acclaimed show sold out its entire MICF season including extra shows, and received rave reviews at the Sydney Comedy Festival the same year.
In 2012 and 2013, Chieng performed at the prestigious invitation--‐only Just for Laughs Comedy Festival in Montreal, as well as selling out his entire 2--‐week run at London's Soho Theatre in the West End.
In 2013 Chieng was once again named one of the "Top 10 Hottest Comedians" by The Age and the Herald Sun in Melbourne. He performed on the nationally broadcast 2013 MICF Gala, as well as the Sydney Comedy Festival Opening Gala at the Opera House. He sold out the entire 24--‐show season of his second show, Can You Do This? No You Can't, including being moved to larger venue and selling out an extra 1400--‐seat show in the Main Hall of the Melbourne Town Hall. He also received a nomination for the 2013 Sydney Comedy Festival, Best of the Fest (Local) award.