Drama
The Government Inspector
Exhibition - Drama
The Shadow Players

Wed 25-06-2014 7:30 PM - 1 h 30 m
Thu 26-06-2014 7:30 PM - 1 h 30 m
Fri 27-06-2014 7:30 PM - 1 h 30 m
Sat 28-06-2014 2:30 PM - 1 h 30 m
Sat 28-06-2014 7:30 PM - 1 h 30 m

Fringe Underground

$250; $200(M); $180(S,SC,D)

In English
Tickets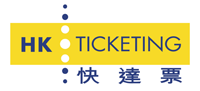 Synopsis
When the Governor of a little Russian town mistakes Ivan Khlestakov, a destitute civil servant, for an important inspector from St. Petersburg, Khlestakov milks the Governor and his officials for all they're worth. How far will the incompetent, backstabbing officials go to hide their mistakes, and what can Ivan get away with? Worse still, what on earth will they all do when the real inspector arrives?
Gogol's skilful mix of satire, mistaken identity and old-fashioned physical comedy has charmed audiences and critics alike for nearly two centuries, making The Government Inspector a firm favourite with theatre-goers.
Featuring the cast and director from last year's sold-out production of Molière's The Learned Ladies of Mid-Levels, The Government Inspector is set to raise the roof at the Fringe Club again this summer.
Not suitable for people under 6 years of age