Drama
男人話
Exhibition - Drama
Zero and One

Thu 28-08-2014 8:00 PM - 1 h 30 m
Fri 29-08-2014 8:00 PM - 1 h 30 m
Sat 30-08-2014 8:00 PM - 1 h 30 m

Fringe Underground

$130; $104(M); $100(S,SC,D)

In Cantonese
Tickets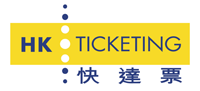 Synopsis
Sex, making love, coitus, fucking… same behaviour, but different people call it different things. Just like every man has his own sexual preferences.
Men rarely take the initiative to talk with other people about their sexuality, because every sexual experience a man has is driven by a hidden urge: the desire he feels.
Five men, each one with a different sexual history, decide to bare all (well, figuratively, anyway) and talk openly about lust, sex, desire... Let's listen to their stories tonight.
Not suitable for people under 18 years of age