Drama
Venus In Fur
Exhibition - Drama
Sweet and Sour Productions

Wed 03-09-2014 8:00 PM - 1 h 30 m
Fri 05-09-2014 8:00 PM - 1 h 30 m
Sat 06-09-2014 3:00 PM - 1 h 30 m
Sat 06-09-2014 8:00 PM - 1 h 30 m

Fringe Underground

$250; $200(M); $225(S,SC,D)

In English
Tickets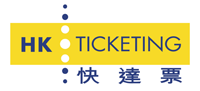 Synopsis
Written by David Ives in 2010 and exploring themes of domination and the nature of attraction, the award-winning play Venus in Fur was a big hit on Broadway in 2011.
In 1870, Leopold Sacher-Masoch wrote a novel titled Venus in Fur that became infamous when the author's surname inspired the term "sado-masochism" to describe the interplay of sex and power in the book. In Ives' play of the same name, Thomas, a modern-day playwright/director, has written a theatrical adaptation of the novel. Vanda, an actress, arrives to audition, her bag filled with S&M gear and period costumes. Soon the playwright is drawn into reading his own script with this mysterious woman, with breaks as they argue about the meaning of the story and the motivation of the characters.
Set in a stark rehearsal studio, this fast-moving 90-minute play is both an intellectual adventure and a very funny encounter between an actress and a playwright. The two characters make quick shifts between their 21st-century selves and the 19th-century characters of the novel, donning costume pieces and taking on continental accents as they lose themselves in the play.
Not suitable for people under 16 years of age