Reading Series
The Impostor
Exhibition - Reading Series
Story Worthy Week

Sat 13-09-2014 8:00 PM - 1 h
Wed 17-09-2014 8:00 PM - 1 h

The Jockey Club Studio Theatre

$150; $120(M,S,SC)

In English
Tickets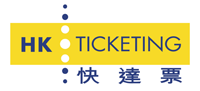 Synopsis
David Young is the Impostor!
According to him, he has no skills, no talents, and very few redeeming qualities. But from his life as a pilot to years spent trying to get "the right corporate experience", you'll hear tales that take you up and bring you right back down again.
The only thing David thinks he has ever done of value is being a father, and by his own account, he's been faking that too.
Enjoy an evening of stories that weave, intersect and clash – a mix-up of true stories that get to the heart of our experiences: tales of failure, regret and that one little thing that keeps us going.
Not suitable for people under 16 years of age