Drama
Constance – The Amazing Mrs. Oscar Wilde (Re-run)
Exhibition - Drama
Perilous Mouths

Tue 16-09-2014 7:30 PM - 1 h 15 m
Wed 17-09-2014 7:30 PM - 1 h 15 m
Thu 18-09-2014 7:30 PM - 1 h 15 m

Fringe Underground

$250; $200(M,SC); $150(S,D)

In English
Tickets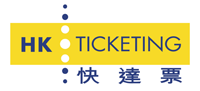 Synopsis
The latest production from Perilous Mouths Theatre sees return of a new play, Constance – The Amazing Mrs. Oscar Wilde, about the long-suffering wife of famed author, poet and playwright Oscar Wilde.
Created and directed by Clare Stearns, the play begins as the marriage breaks down and Constance slowly comes to terms with the true nature of her husband's sexuality. Motivated by her sincere love for and devotion to Oscar and her genuine belief in the sanctity of marriage, Constance, against the advice of her friends, stands by her man.
The narrative moves backwards and forwards in time as we explore the true nature of this remarkable woman. We glimpse her complex personality, her traumatic childhood and her personal celebrity amidst the backdrop of London society of the 1890's.
Punctuated by moving songs from Gilbert & Sullivan's Patience and peppered with witty remarks from the works of Oscar Wilde, Constance – The Amazing Mrs. Oscar Wilde rewrites history from the female point of view.
Perilous Mouths is delighted that the role of Constance will be played by Claire Bond. Claire is a London-based actress with substantial theatre credits including several productions at Shakespear's Globe and with the English Touring Theatre.