LiveMusic
Michaela Rabitsch & Robert Pawlik Quartet
Exhibition - LiveMusic
Michaela Rabitsch & Robert Pawlik

Thu 23-10-2014 8:00 PM - 1 h 30 m
Fri 24-10-2014 8:00 PM - 1 h 30 m

Fringe Underground

$200; $160(M,S,SC,D)

In English
Tickets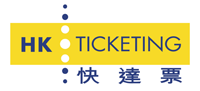 Synopsis
Michaela RABITSCH & Robert PaWLIK Quartet – Voyagers
Voyagers has just about everything one could ask for in a contemporary release with flavor off the charts, a smoking hot band, and rock solid tunes.
Technically proficient and artistically gifted but perhaps most importantly...Voyagers is incredibly entertaining!
Brent Black, Critical Jazz, USA, 5*****!
Michaela Rabitsch, a singer, composer and indisputably one of Austria's top jazz trumpet players, has been called a modern-day female Chet Baker by the US magazine Jazzscene. Michaela and composer/guitarist Robert Pawlik present Voyagers, their fourth CD together, and a concert inspired by their many tours through Europe, Asia, the Americas and Africa.
Michaela and Robert borrow the most interesting elements from different musical cultures and contrast them with their own musical backgrounds to create a delightfully refreshing new musical melange.
Whether with African rhythms or a flamenco touch, Cuban fire or Balkan grooves, every song has that certain something, while still retaining the unmistakable touch of both leaders.
On their recent tours to Morocco, Senegal, India and Malaysia, Michaela and Robert had the opportunity to co-operate with local musicians, and were immersed in West African, Arab and Berber musical cultures, such as the Gnaoua music of the Berbers from Essaouira.
Michaela Rabitsch (trumpet, flugelhorn, vocals), Robert Pawlik (guitar), Stefan Bartus (double bass), Dusan Novakov (drums)