Theatrical Magic
Christmas Without Magic - Magic Theatre
Exhibition - Theatrical Magic
Harry Wong

Thu 11-12-2014 8:00 PM - 1 h 30 m
Fri 12-12-2014 8:00 PM - 1 h 30 m
Sat 13-12-2014 3:00 PM - 1 h 30 m
Sat 13-12-2014 8:00 PM - 1 h 30 m

Fringe Underground

$200; $160 (M)

In Cantonese
Tickets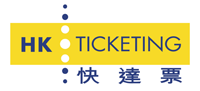 Synopsis
A Christmas without… MAGIC!
MAGIC is forbidden in the city of Lord ALEX, with immediate effect.
Come join the great magician Harry and his 12 apprentices on their surrealistic journey, as they seek the survival and freedom of the lost art.
This show is 1.5 hours of non-stop drama, with lots of MAGIC.
But beware: Not suitable for children — there's going to be some blood and guts!