Cabaret
The 3 Singing Bitches
Show - Cabaret
Angelita Li, Rick Lau and Margaret Cheung

Thu 15-01-2015 8:00 PM - 1 h 10 m
Fri 16-01-2015 8:00 PM - 1 h 10 m
Sat 17-01-2015 8:00 PM - 1 h 10 m

Fringe Dairy

$220; $180 (M,SC,S,D)

In English
Tickets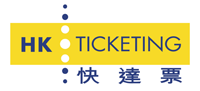 Synopsis
The 3 Singing Bitches are Angelita Li, Rick Lau and Margaret Cheung.
They star in musicals. They sing backing vocals for pop stars. They grow their own veggies.
Come join these 3 singing bitches as they try to find their place in this big bad world of musical theatre, cabaret, a cappella, jazz, J-pop, Thai-pop and Cantopop, with the help of songs by the likes of Peter, Paul & Mary; Lambert, Hendrix & Ross; Jason Robert Brown, and even a bit of Akina, Seiko and Matchy.
They just love to sing. Let them sing and they are happy.
Sing out, bitches.
Accompanied on piano by Alan Chan.
Written by Tony Taylor
Directed by Yuri Ng
Not suitable for people under 6 years of age