Cabaret
Home Sweet Home
Show - Cabaret
Pei Pei Production Co.

Thu 29-01-2015 8:00 PM - 1 h 15 m
Fri 30-01-2015 8:00 PM - 1 h 15 m
Sat 31-01-2015 8:00 PM - 1 h 15 m

Fringe Underground

$250; $200(M); $160(SC,S,D)

In English
Tickets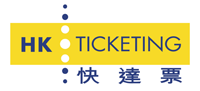 Synopsis
American-born Chinese actress Marsha Yuan is looking for the perfect apartment in Hong Kong to call her home. Through a real-estate twist, we experience her life as a celebrity and as an ordinary person looking for love and finding therapy in "apartment hunting". Will she be able to find a place where she can finally settle down? Take a ride through song and dance in this fun, sexy musical/dance comedy, Home Sweet Home (including a very special pole-dance performance by Marsha!).