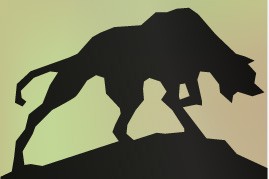 Play Reading in English –The Hound of the Baskervilles
Event
HK English Speaking Union

Mon 19-01-2015 7:15 PM - 2 h

Colette Artbar

Free Admission
Synopsis
The Hound of the Baskervilles is probably Arthur Conan Doyle's best-known and best-loved Sherlock Holmes adventure and it has been dramatised many times for the screen, but rarely for the stage in view of the technical difficulties it poses the adapter and the theatrical production team. Written in 1901 in response to public demand for him to revive the earlier Holmes stories he had hoped to abandon, having killed off Holmes at the Reichenbach Falls, the novel quickly became the most successful of the Victorian author's works, and perhaps one of the strongest reasons why a cult grew up around his fictional detective and his equally fictitious 221B Baker Street establishment.
This recent stage version takes the original idea of this spine-chilling mystery as its central concept, but builds a plot around the background characters of Conan Doyle's story, including the servants at Baskerville Hall, the only human habitation on the lonely moors where the beast roams and kills, and various minor characters, all of whom fall under suspicion prior to falling victim to the supernatural killer hound. The ancient family curse concerning the hound seems to complicate the issue and make the case unsolvable, but the coolly rational Holmes is of course equal to the sleuthing challenge, even when everyone else is befogged by both dog and fog which haunt the Devon moors.
This dramatisation is less whimsical and tongue-in-cheek than the successful stage adaptation of the John Buchanan classic thriller, The Thirty Nine Steps, but it is removed from the novel's opening setting of Holmes's flat in Baker Street. Instead this version starts in Baskerville Hall where Sir Henry, the heir to the vast Baskerville fortune, has taken up residence, having dismissed as mere superstition the legend of the hound.
The adaptation takes some liberties with the original structure and cast of characters, which ratchets up the who-dun-it suspense; however in order to transform the story from page to stage a degree of poetic license is justifiable. At the same time, this remains a fairly faithful and recognisable dramatic version of one of the greatest tales of mystery ever penned. While it does not have the panache and creativity of the BBC's updated Sherlock episode about the hound, which was very much a free adaptation, this version is a concentrated and atmospheric dramatisation, drawing us irrevocably into the mystery surrounding the gruesome death of various Baskerville family members on Exmoor.
Facilitators: Julian Quail; Mike Ingham; anonymous large canine (identity to be confirmed)
Play reading will be conducted in English.
Photo Credit:
http://manybooks.net/images/d/doyleart/doyleartetext02bskrv11a.jpg