Dance
Home
Show - Dance
Room 9 Dance Theatre

Thu 05-02-2015 8:00 PM - 1 h 15 m
Fri 06-02-2015 8:00 PM - 1 h 15 m
Sat 07-02-2015 8:00 PM - 1 h 15 m

Fringe Underground

$160; $128(M); $100(SC,S,D)

In Cantonese
Tickets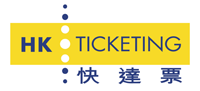 Synopsis
A place for shelter.
A feeling of comfort.
A recollection of our memories.

We all hope to change things, and make our home a better place.
At the same time, however, we fear losing our precious past.

How many places have you called "home"?
Can you recall the changes? And are things still changing…?
Not suitable for people under 6 years of age