Drama
A Midsummer Night's Dream
Show - Drama
Shax Theatre Group

Wed 11-02-2015 7:30 PM - 1 h 20 m
Thu 12-02-2015 7:30 PM - 1 h 20 m
Fri 13-02-2015 7:30 PM - 1 h 20 m

The Jockey Club Studio Theatre

$120; $96(M); $70(SC,S)

In English
Tickets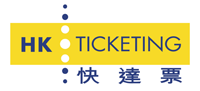 Synopsis
The course of true love never did run smooth
Helena loves Demetrius, Demetrius loves Hermia, Hermia loves Lysander… What could be more complicated than when the lovers run into the forest, get lost, and become ensnared in a heated argument between the Fairy King and Queen? On the other side of the forest, a group of aspiring amateur actors is rehearsing a play. How will the play turn out? What will become of the lovers?
Come and enjoy 80 minutes of love, bickering, magic, mischief and music, set against a post-World War II backdrop.
This is the fifth Shakespearean production by Shax Theatre Group (STG), a young group founded in 2010 and based at HKU, with undergraduates and postgraduates from all disciplines. Last year, the group's productions of Othello and Twelfth Night sold out.