Comedy
Improvengers
Show - Comedy
ImprovAsia

Fri 24-04-2015 8:00 PM - 1 h 15 m
Sat 25-04-2015 8:00 PM - 1 h 15 m

The Jockey Club Studio Theatre

$150; $120 (M)

In English
Tickets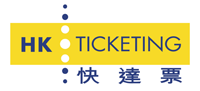 Synopsis
Instead of a girl in a little red hood,
What if a big green man lost his way in the wood?
"You wouldn't like me when I'm hungry," the wolf might've cried,
Then our green hunk, not Grandma, would've wound up inside.
This is just an example of what could happen Friday 24th and Saturday 25th April when our local heroes take to the stage once again, captaining Hong Kong through a marvelous universe of audience inspired hilarity in their all-new, worthy of a Tony, Starkly non-trademark infringing improv show!
Not suitable for people under 18 years of age