Drama
Ivor Gurney - A Voice Apart
Show - Drama
Three Boys + 1 in Association with Theatre Action

Thu 21-05-2015 8:00 PM - 1 h 30 m
Fri 22-05-2015 8:00 PM - 1 h 30 m
Sat 23-05-2015 2:00 PM - 1 h 30 m
Sat 23-05-2015 8:00 PM - 1 h 30 m

Fringe Underground

$220; $180(M); $100(S,D)

In English
Tickets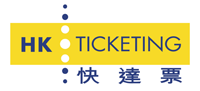 Synopsis
"A creative spirit touched by genius."
Jonathan Douglas is Ivor Gurney, the prolific poet and composer. A troubled soul in his personal life, he was a WWI private who survived the trenches and, until recently, a much overlooked creative genius. By the time Gurney died, he left approximately 200 songs and chamber and instrumental pieces, and over 300 poems and verse pieces. He died of tuberculosis on Boxing Day, 1937. He was 47 years old.
The play is set in the mental asylum where Ivor spent the final years of his life. Ivor is trapped, not only physically but also spiritually, as he relives the horrific gas attacks he suffered at the front, and also his tender memories of Marion Scott, the woman who was to become the most influential figure in his life. Throughout the performance, we also hear Ivor's own haunting compositions and poems.
Interestingly, Ivor Gurney, A Voice Apart was written by another creative genius, Piers Gray, who lived and worked in Hong Kong until his untimely death in 1996.
For Jonathan Douglas, this will be the second time performing Ivor Gurney at The Fringe. The play was also presented at the Edinburgh Festival Fringe in 1994.
In conjunction with the production, and in commemoration of the Great War, there will also be film footage, a photographic exhibition, Ivor Gurney's poems and music, and after-show discussions. A talk about Ivor Gurney will also take place in May.
Directors – David Booth & Mike Ingham
Producer – Karina Zabihi
Production design – David Booth & Karina Zabihi
Not suitable for people under 6 years of age