Musical Comedy
A Marshacal Night
Show - Musical Comedy
Pei Pei Production Co.

Fri 12-06-2015 8:00 PM - 1 h 15 m
Sat 13-06-2015 8:00 PM - 1 h 15 m

Fringe Underground

$250; $200(M); $180(SC,S,D)

In English
Tickets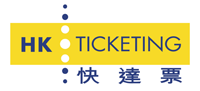 Synopsis
It all started when she was overwhelmed with emotions after watching Les Mis for the first time. Her heart was racing, goose bumps covered her arms and she began to tear up as the voices on stage harmonised to the song "One Day More". Twelve-year-old Marsha swore that when she grew up, she would be the one on stage eliciting those emotions in her audience. Soon, she started her musical quest, performing in high school and moving to New York to study musical theatre. Then, somehow, she left the Big Apple to start her acting career in Hong Kong. Join Marsha to trace her journey through her favourite musicals, and some of her not-so-favourite musicals...
Not suitable for people under 16 years of age