Drama
Figaro
Show - Drama
Aurora Theatre

Wed 03-06-2015 7:30 PM - 1 h 30 m
Thu 04-06-2015 7:30 PM - 1 h 30 m
Fri 05-06-2015 7:30 PM - 1 h 30 m
Sat 06-06-2015 7:30 PM - 1 h 30 m

Fringe Underground

$250; $200(M); $220(S,SC,D)

In English
Tickets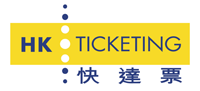 Synopsis
With humour and satirical commentary, "The Barber of Seville", a comedy by de Beaumarchais, was an immediate sensation across Europe in the late 1700s. Classic French farce meets Asia's world city as "Figaro" resets the play in modern-day Hong Kong.

What can the head of an insolvent European nation do to save the national treasury? The only hope is to marry for money, and lots of it. He comes (where else?!) to Hong Kong to court a certain Rosy Ma, daughter of a billionaire businessman. Rosy, an "overseas" student at university, is watched over by old Dr. Moody, who wants Rosy and her money for himself. Does love even matter anymore? Figaro is everyone's "fixer", and boy, does he fix things!

Adapted by Peter Gordon; directed by Nicole Garbellini and Vanessa Noble.
Not suitable for people under 10 years of age