Broadway, Jazz, Blues, Pop
A Musical evening with HKU Medical Students- The Rebuilding of Nepal
LiveMusic - Broadway, Jazz, Blues, Pop
HKU Medical Students, Hong Kong Christian Council

Mon 01-06-2015 8:00 PM - 2 h 30 m

Fringe Dairy

$150 (students, student ID MUST be presented at the door); $300 (in advance, Fringe members); $330(on the day); includes one standard drink
Tickets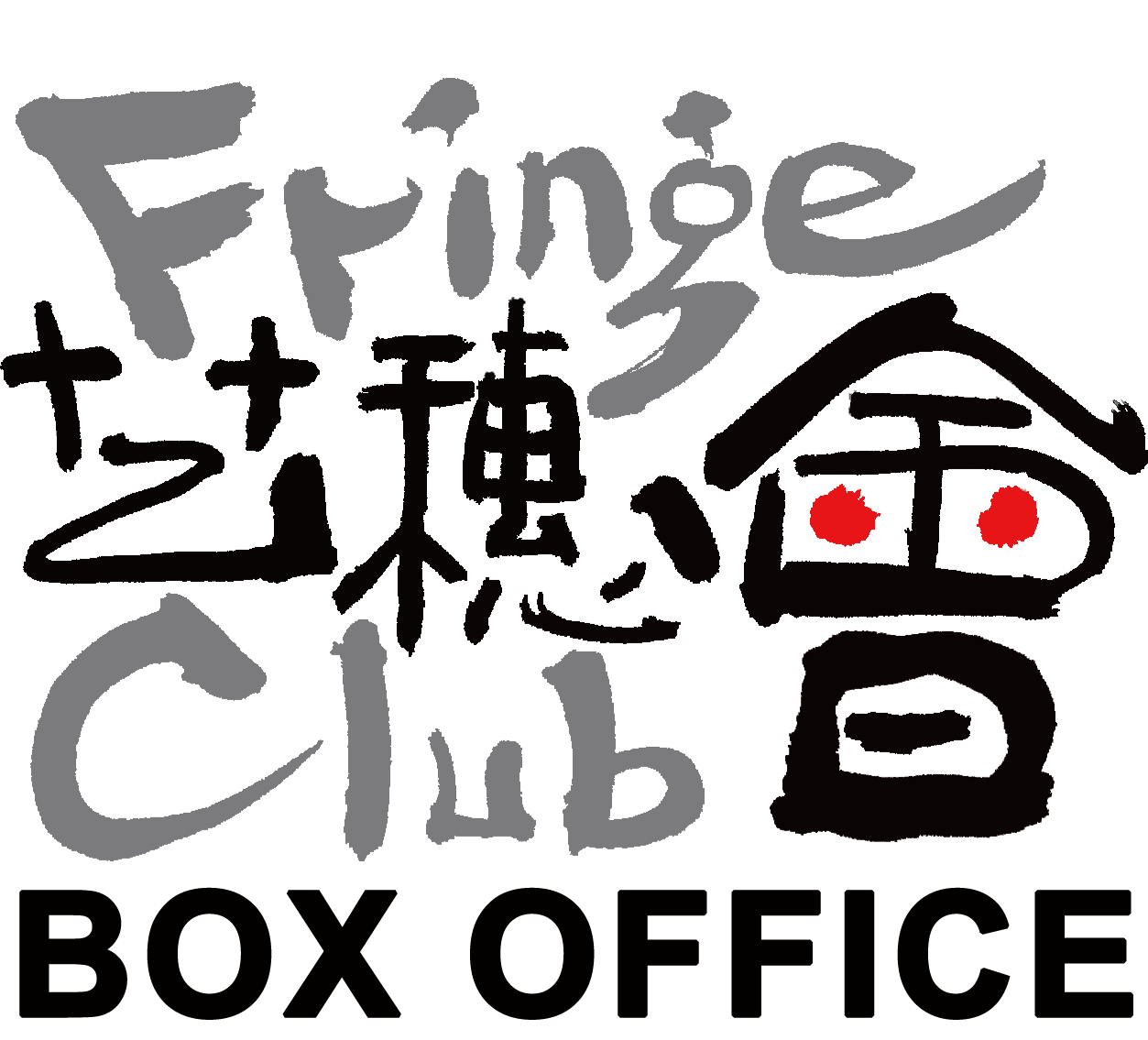 Synopsis
Fasten your seat belts, people, and get ready to be taken on a journey! Not just any journey, but an intense, fun, heartstring-twanging, hair-raising journey that will definitely get you up on your feet and dancing by the end of the evening! Featuring singers and bands from HKU's medical school, performing everything from Broadway to pop and from classical to jazz, it's sure to be an evening full of great music and great fun!
This ad-hoc non-profit organisation is made up of medical students who are also avid music-lovers - young choral, solo and modern vocalists and all kinds of instrumentalists. They've joined together in the name of music to raise funds for those affected by the recent tragic earthquakes in Nepal.
Some of their fellow medical students and graduates were in Nepal during the first earthquake on 25 April, so the group has decided that all proceeds from this concert will go to an international charity for Nepal, partnering with Hong Kong Christian Council. They say: "This is a very good opportunity for us, the younger generation, to show our concern, get involved and contribute to the humanitarian efforts in Nepal, as well as promote musical appreciation and cultural understanding for the rebuilding of the country. We hope this small but heartfelt offering will give us a chance to play our part."
Artists
Annabel Choy (Host and Vocals)
I am a fourth year medical student at the LKS Faculty of Medicine, HKU and passionate music fanatic, with a focus in vocals on classical and modern music (having taken my diploma in singing 5 years ago). I have dabbled in directing choirs in the UK and at HKU, sung actively in A Cappella groups, as well as played chamber music extensively on the violin and piano. Literally singing throughout my entire life, I have explored different genres and styles of singing such as solo classical, choral, Broadway-style, opera and Disney, and moving on to jazz and pop. I am especially excited about this concert not only because it will be for such a great cause, but also because it will be my debut in this style and at this venue! No matter how I sing tonight, I really hope you will all experience music as well as be touched as the language our different souls collide!
C Kenneth Lee (Vocals)
An ASCAP Award Finalist composer, award winning classically trained singer, a pianist, & Film/Musical/former TVB actor & composer. Lee's own music is on CD for TVB Music, Edition Wandelweiser Records (Germany). He has worked with Los Angeles Chamber orchestra, Meredith Monk, 鄧智偉,衛蘭. He studied composition at Northwestern University, California Institute of the Arts, UCSD & The Walnut Hill School, and Piano with an Alumni from The Julliard School & The Eastman School of Music. He studied voice at (CalArts) and at The Walnut Hill School. Lee now teaches singing and acting at school.

Gordon Chu M19 (Vocals)
Hello everyone, I am a second year medical student from HKU. As a singing enthusiast, it gives me great pleasure to be a part of the concert. I hope I can do my small part in helping Nepal rebuild through sharing music to you all. Many thanks to Annabel for putting everything together, and I hope you all will have an enjoyable evening.

Grace Poon M19 (Vocals)
Hello! I am a UC Berkeley Molecular and Cell Biology graduate who loves studying so much such that I am doing another bachelor's degree all over again. But if I had not joint HKU MBBS Year 2 last September, I would not have met Annabel (again) and take part in her ecstatic music adventures! Thank you all for coming!

The Central Corner
Founded in December 2013, we are a group of HKU medical students and from the younger generation who are eager to gather the voices of music enthusiasts in the streets of Hong Kong. We perform every Saturday night in Central just outside GAP. Members of our band are David Yuen, a final year medical student doing vocals and guitar; Kenneth Liu, also a vocalist, who is in his third year; Thomas Wong, a final year medical student on vocals and the piano, and Daniel Wong; also a vocalist and guitarist.
The Central Corner is about sharing music with the world, and music is certainly a way of expressing love globally. We hope to reach our to the people in Nepal after the recent tragic events with our songs, voices and harmonies in this concert!
Ashley To Hoi Man (Violin)
Ashley started learning the violin at the age of 5. She has attained LTCL (Recital) in 2011 has won numerous prizes in the Hong Kong Schools Music Festivals with the Belilios Public School String Orchestra and Symphony Orchestra as the concertmistress. She has also been playing the viola for 8 years and performed with the BPS Symphony Orchestra as the principal violist in Singapore. Hoi Man has been an active orchestral player in several orchestras, including Hong Kong Youth Symphony Orchestra, Pro Arte Orchestra of Hong Kong, being the former concert-mistress and principal 2nd violinist respectively.

Jimmy Lam M17 (Guitar)
I'm Jimmy, a third year medical student at HKU, and I've played acoustic guitar for 3 years. Great pleasure to be a part of the concert. Hope Nepal can recover from the disaster quickly.

Johnson Sin M17 (Guitar)
Hi everyone I am Johnson, a third year medical student, and it's my pleasure to perform with you guys! I will play guitar in the show. It's touching that we show our collaborative efforts to help the people in Nepal in the form of a musical event. Good show everyone and God bless Nepal!

Jun Lau M17 (Drums)
Hello! I'm Jun Lau, a third year medical student from the University of Hong Kong. I would like to thank Annabel for organizing tonight's event and giving me the opportunity to perform for you all tonight as the drummer. Hope everyone will have an enjoyable evening. God bless Nepal.

KaJeng Wong (Piano)
A trained professional who benefits from a thriving education industry but is suffering from an unpopular performance industry, KJ is relentlessly seeking value in his work. Equally interested but less focused on other fields, music is his choice of career but literature, economics, sociology, politics, spiritualism are his passion. Therefore, it is not by chance that his concerts and salons often surround topics on Life, Death, Freedom, Cultural Identity and his playing can also be heard in charity centres, churches, school halls and private homes for unconventional listeners.
Edward Lau (DipLCM, Stage Manager)
He has participated in numerous productions, ranging from concerts to plays and musicals, as performer and stage crew, ever since he started his theatre career as assistant stage manager years ago. He later became a tutor for LAMDA and the founder of theatre group, the WestEnders in Strathallan School, as well as a tutor of directing and lighting for the Drama Competition, Drama Society, HKUSU. He is currently a member of Drama Society, HKUSU, the local a cappella group, Kentopella, and the co-coordinator of the singing team of LKS Faculty of Medicine, HKU. He has obtained his diploma for musical performance from the London School of Music (DipLCM).
Recent works as Stage Crew: Medic Musical in FIFE Concert (Technical Supervisor and Choir Co-director), Humming Dialogue (Assistant Stage Manager), High School Musical 3 (Stage Manager and Lighting Designer) and The Comedy of Error (Stage Manager and Lighting Designer).
Recent works as Performer: The Wolf in Into the Woods, Anatoly Sergievsky in Chess, Cinderella's Sister in Cinderella.
More recently, he directed Encaged, the annual performance of the Drama Society, HKUSU.
He is now in his second year in the LKS Faculty of Medicine, HKU.
Facebook Event Page:
https://www.facebook.com/events/1063996370280609/