Drama
Letters to the Beloved
Show - Drama
Perilous Mouths

Thu 24-09-2015 7:30 PM - 1 h 20 m
Fri 25-09-2015 7:30 PM - 1 h 20 m
Sat 26-09-2015 3:00 PM - 1 h 20 m
Sat 26-09-2015 7:30 PM - 1 h 20 m

The Jockey Club Studio Theatre

$230; $184(M); $150(S,SC)

In English
Tickets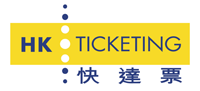 Synopsis
Cancelation Arrangement:
Unfortunately, the Perilous Mouths production <<Letter to the Beloved >>was canceled. We ap ologise greatly for any inconvenience this may cause you. Ticket holders may provide the original tickets intact to the Fringe Club Box Office during office hours before 31 Dec 2015 for refund. For enquiries, please contact Fringe Club Box Office at 2521 7251.
Address of Fringe Club Box Office: 2 Lower Albert Road, Central, Hong Kong, Anita Chan-Lai ling Gallery
Office Hours : 12nn - 10pm (Monday – Saturday, Except Public Holidays)
Letters to the Beloved, the tale of Mrs. Charles Dickens, is the latest original drama from Clare Stearns, artistic director of Perilous Mouths Theatre. Through music, physical theatre and the actual words of the main protagonists, the play investigates the life of Catherine Hogarth Dickens, the wife of the great Victorian writer Charles Dickens. The young Mrs. Dickens (Kate) talks to her older self (Catherine), in an attempt to understand why, after 20 years of marriage and ten children, her husband has decided to obliterate her (his beloved) from his life, leaving her with only faded memories and an enormous bag of letters.
Thirty years later her daughter, Katey Perugini, ashamed and embarrassed by her parents, is determined to destroy the letters. But she hasn't bargained on the persuasive powers of her best friend, the playwright G.B. Shaw, who is just as determined that she should face her own demons.
Created by Clare Stearns and devised by the cast, Letters to the Beloved stars Kath O'Connor and Rachel Zweig as Mrs. Charles Dickens, with Andy Fullard as G.B. Shaw, Helen Cannon as Katey Perugini and Jai Ignacio as the all-seeing, all-knowing Larry.
Not suitable for people under 6 years of age