Theatrical Magic
Magic at The Fringe
Show - Theatrical Magic
Harry Wong

Wed 16-09-2015 8:30 PM - 1 h 30 m

Fringe Dairy

$200 (in advance, Fringe members), $230 (on the day); includes one standard drink

In English with little Cantonese
Tickets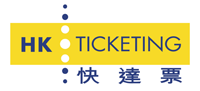 Synopsis
MAGIC at the Fringe SEPTEMBER SPECIAL: the Masters of Magic
An evening of wonder, fun and delight,
An all-star lineup:
Kenneth Chan – Asian Magic Champion (2004)
Frank Wong – Asian Magic Champion (2010)
Andrew Tong – Local Magic Creator and Magic Show Host
WITH
The one and only, the well-known magician celebrity:
Mr. Magic ALBERT TAM!
PLUS our very own HARRY WONG as your host and MC for the night.
Get ready for a night jam packed with magic!
Not suitable for people under 6 years of age