Drama
A Freak
Theatre - Drama
Chung Siu Hei

Thu 17-12-2015 8:00 PM - 1 h 15 m
Fri 18-12-2015 8:00 PM - 1 h 15 m
Sat 19-12-2015 3:00 PM - 1 h 15 m
Sat 19-12-2015 8:00 PM - 1 h 15 m

Fringe Underground

$120; $95(M); $100(SC,S,D)

In Cantonese
Tickets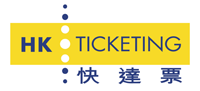 Synopsis
Originated from a True story, a journey starts because of a strange illness!
I have a strange body. I have fallen down a lot since I was young, and now I understand that all because I have such a body.
I can feel that such strangeness had been already there before I was born, and it became more visible when I grown up.
Why?
I decided to go back to my parents, grandparents, and even grand-grandparents……
To find out who leave such a mark on my back.
Not suitable for people under 6 years of age