Theatrical Magic
Magic at The Fringe
Show - Theatrical Magic
Harry Wong and The Ace Assembly

Wed 02-12-2015 8:30 PM - 1 h 30 m

Fringe Dairy

$200 (in advance, Fringe members), $230 (on the day); includes one standard drink

In Cantonese
Tickets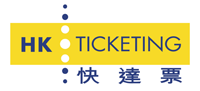 Synopsis
It's our last showcase of 2015!
To celebrate a fruitful year, we have reserved some of the finest magicians from our 4 generations of magic!
The Godfather - 辛尼哥哥 SUNNY WONG
Our very first generation of TV magic entertainer: "Sunny go go" is the famous host of the 70s hit children show 《hopscotch跳飛機》,opening the road for magic on Hong Kong Television!
The Household Name - Harry哥哥 HARRY WONG
Need I say more? Our very own host and well-known TV personality Harry Gor Gor has been a household name since the 80s, the most successful local family entertainer yet.
The Entertainer - RICHARD MO
Since the early 2000s, Richard is a famous TV personality in mainland china, known for his comedy style and original magic.
The Young Contenders - ARMANDO CHEUNG, CHUENG LOK YIN
Hot off the press, we have invited the two winners of the Hong Kong open competition 2015, literally the latest generation of magic!
Along with our MC--Asian champion ALEX NG, the chemistry of the 4 generations are not to be missed! We hope to see you at the last show of 2015, our best show yet!
Not suitable for people under 6 years of age