Mime
Sisterhood
Exhibition - Mime
Fringe Mime and Movement Laboratory

Fri 15-04-2016 8:00 PM - 1 h 15 m
Sat 16-04-2016 8:00 PM - 1 h 15 m

Fringe Underground

$130;
$104(M);
$90(SC,S)

In Cantonese
Tickets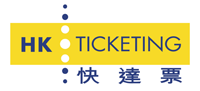 Synopsis
"Que Sera Sera"
This is an ordinary story that happens on peaceful days.
Mirror, mirror. Who is the most beautiful in the world?
After repeated cycles of being cursed, women now understand that they need to be strong and independent.
There are many symbols/images for a woman: a dress, the colour red, a man's rib bone, the moon, being weak and nurturing...
In fact, what are women trying to get, their whole life? Is it just a fairytale marriage?
Apart from love, what else is inside a woman's mind?
Let's open our hearts and have a private, face-to-face conversation.
"Day by Day"
This is just an ordinary story.
Every day, the sun rises, the sun sets.
We cry, we laugh.
Something happened.
Life goes on.
The passion in our heart has already faded away.
Are we going to wait for everything to repeat over and over again?
What will be worth smiling about in the search between normality and unpredictability.
Not suitable for people under 12 years of age