Talk
Hong Kong International Literary Festival
Exhibition - Talk
Hong Kong International Literary Festival

Tue 07-11-2017 to Sat 11-11-2017

The Jockey Club Studio Theatre

$100, $125
In English with little Cantonese
Tickets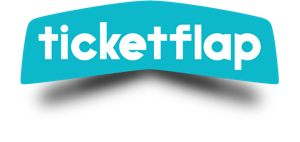 Synopsis
Now in its 17th iteration, the Festival continues to build its reputation in the region as both a celebration of the written word and an ever-more valuable platform for the exchange of ideas.
This year's Festival encompasses literary fiction, thrillers, history, science fiction, mysteries, poetry, live storytelling and more, featuring a diverse slate of writers from Japan, China, Singapore, Pakistan, the United Kingdom, Mexico, Canada and the United States. Hong Kong writers and themes (including the 20th anniversary of Hong Kong's return to China) are also showcased in order to draw in a wider range of Festival attendees and to promote the work of local talent internationally.
Highlights of the 2017 Programme:
Are We Home Yet? Families and Asian Diasporas – Fiction writers Min Jin Lee (Pachinko), Jade Chang (The Wangs vs. the World) and Sreedhevi Iyer (Jungle Without Water) discuss family ties, the varieties of immigrant experience and the future of diaspora literature in an increasingly interconnected world.
Writing the Future: Technology, Dystopia and Hong Kong – Speculative fiction author (The Grace of Kings) and translator (The Three-Body Problem) Ken Liu will join nonfiction writers and scholars Alfie Bown and Jack Linchuan Qiu to discuss literature and writing in and about the technological future.
Carol Ann Duffy and John Sampson – Much-loved British Poet Laureate Carol Ann Duffy brings her 14-year-long collaboration with court musician John Sampson to the Festival for a unique evening of thought-provoking poetry and exuberant music.
Plus individual appearances by authors including Madeleine Thien (Do Not Say We Have Nothing), Claire Fuller (Our Endless Numbered Days), Ruth Ware (In a Dark, Dark Wood), Aura Xilonen (The Gringo Champion), Ken Liu, Ian Rankin, Hideo Yokoyama, Amy Tan, Jung Chang and Kamila Shamsie.
Local Writers and Themes:
Some of the events that will reflect on the 20 years since the handover and fulfill the Festival's mission of showcasing local writers and themes include:
Xu Xi: From Fiction to Nonfiction – Hong Kong-raised Xu Xi talks about her two most recent works, including Dear Hong Kong, a memoir written in the form of a "Dear John" letter to Hong Kong.
PEN: Hong Kong 20/20 – Contributors will read from this groundbreaking anthology of essays, poems, fiction and artwork, published to mark the 20th anniversary of the handover.

Ticketing:
General public tickets go on sale at festival.org.hk/on 15 September (Friday).
Full-time students are entitled to a discount of 50% for most Festival events. Student tickets are limited and will be available on a first-come first-served basis.
For other enquiries, please call us on (852) 2877 9770 or email us at info@festival.org.hk.